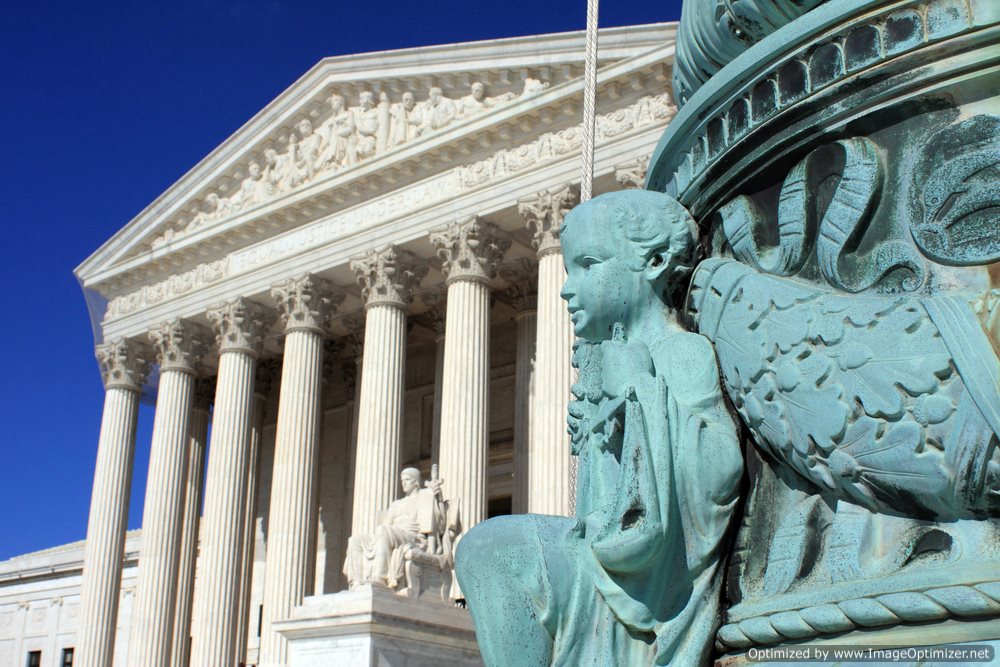 As supporters and protestors alike fervently debated the issue of same-sex marriage outside the United States Supreme Court building, justices inside were hesitant to extend a sweeping constitutional right for lesbians and gays to wed in all 50 states.
IN the first of two days of hearings on the landmark cases, Justice Anthony Kennedy, who is considered the decided vote on the split court, questioned whether the court should even be hearing the matter.
"This was a deeply divided Court, and a court that appeared to be grabbing for an answer here," reported CNN's Senior Legal Analyst Jeffrey Toobin, who attended the arguments over California's Proposition 8, which prohibits same-sex marriage. Voters approved the Proposition 8 proposal by a margin of 52 to 48 percent in November of 2008, less than six months after the state's Supreme Court ruled that marriage is a right that must be extended to gay couples.
The fundamental legal question in the California case is whether the 14th Amendment guarantee of equal protection prevents individual state from defining marriage and instituting their marital laws.
That said, it is also the question of whether the advocacy group appointed to defend the matter even possesses the legal standing to argue the case in court.
Justice Anthony Kennedy raised concerns regarding whether the possibility of gay marriage was enough to establish a harmful effect on the gay community. Established the community as suffering harm is a key jurisdictional hurdle that allowed the gay community to appeal the matter in the first place.
If the United States Supreme Court dismisses the appeal on the grounds that the activists do not have the standing to defend the matter in court it might uphold the lower federal court rulings, which declared the proposition as unconstitutional.
Tuesday's hearing was the first of back-to-back hearings on gay marriage laws. The Supreme Court will listen to arguments Wednesday on a separate challenge to the Defense of Marriage Act, which similar to the California law, defines marriage as between one man and one woman.
The Supreme Court is expected to announce its final ruling on the matter sometime in June.
Attorneys representing the couples seeking to overturn Prop 8 said they could not tell how the court would rule. "We are confident where the nation is going with this, but we do not know for sure what the United States Supreme Court is going to do. That said, we are very grateful that they heard the case, they asked the hard question and there is no denying where the right is."
Source: whitehouse.gov
Comments
comments