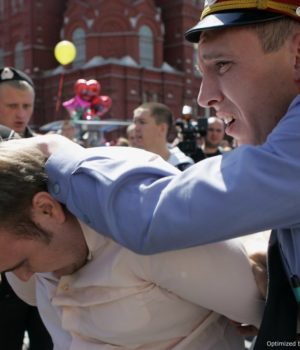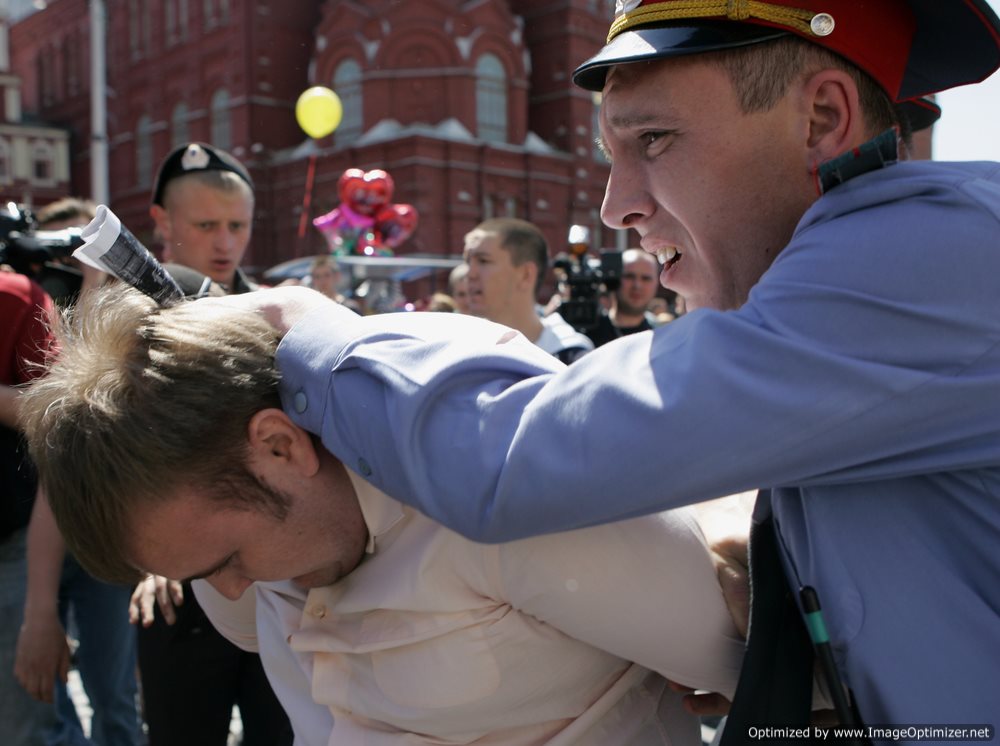 A massive group of thousands led by priests in black robes stormed through police barriers in downtown Tbilisi, Georgia last week and attacked a group of 50 or so gay rights demonstrators.
Carrying banners reading "no to gays," and "no to mental genocide," the masses of mostly young men hurled eggs and rocks at the gay rights supporters. The police forced most of the demonstrators onto minibuses to evacuate them from the rally; however, the attackers swarmed the buses, and attempted to shatter the windows with trash cans, metal gratings, and rocks.
At least a dozen people were hospitalized, including three police offers and up to nine gay rights marchers.
"The rioters wanted to kill us all," said the head of the Tbilisi-based gay rights advocacy group that organized the march. A lawyer for the gay rights group claimed that if the marchers and supporters had not been close to the buses when the clash began, the rioters would have turned every gay rights supporter into a "corpse."
Prime Minister Bidzina Ivanishvili of Georgia spoke strongly against the violence in a news release last week, as the police urged the rioters to leave the city's central avenue.
This attack comes amid an increase in anti-gay rhetoric and sentiment in Georgia and Russia, whose Orthodox churches are gaining more and more political influence.
In a statement released last week, the leader of the Georgian Orthodox Church compared homosexuals to drug addicts and called the march a "violation of the rights of the majority."
Conservative-minded citizens of Georgia traveled from other cities to speak against the gay rights marchers, and one told a media station that she had come to "cure them of their illness."
"We are attempting to protect our orthodoxy, and prohibit anyone from wiping their feet on our faith," said a member of the church. "We must not allow these individuals to hold a gay demonstration here."
Source: Human Rights Campaign