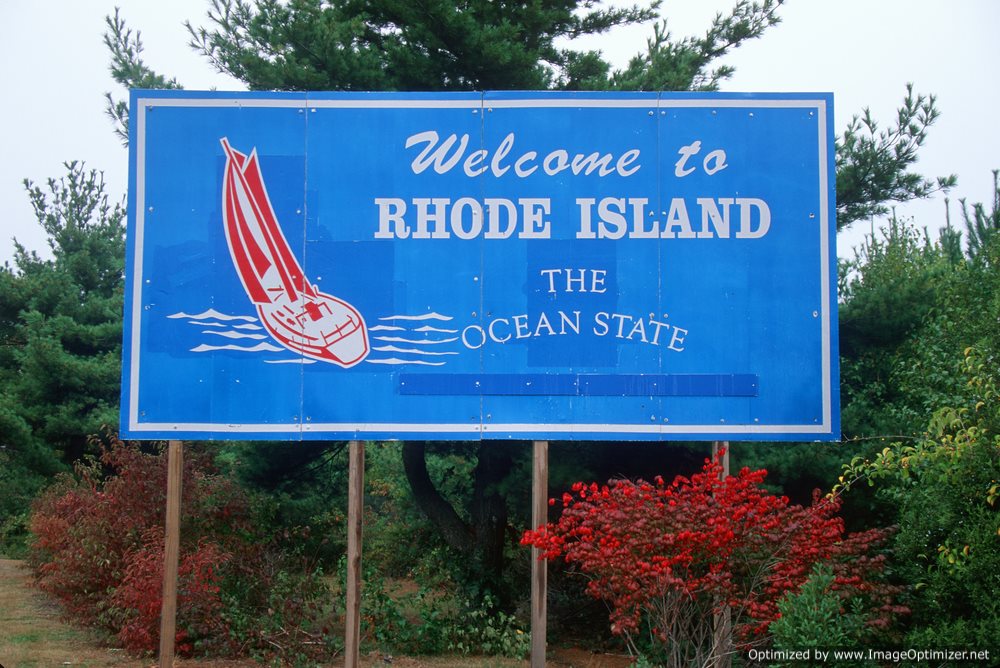 Rhode Island Governor Lincoln Chafee just signed the state's marriage equality bill into law in a riveting ceremony on the steps of the Rhode Island State House. The marriage equality bill passed the Rhode Island state House earlier this morning with unanimous bipartisan support.
The Human Rights Campaign celebrated the historic victory moments after it became official by raising the Rhode Island flag above their D.C. office. The state of Rhode Island now becomes the tenth state alongside the District of Columbia to legalize gay marriage.
Rhode Island becomes the last state in New England to legalize gay marriage after independent Governor Chafee signed the bill on Thursday. "I know that you have been waiting for this day for a long time," Chafee said to the state's lesbian and gay community at a ceremony in front of thousands. "I understand that you have loved ones that have long dreamed that this day would become a reality. I am proud to announce that this day has finally come, and you are free to marry the person you love."
Chafee outlined his support for gay marriage rights for not only moral grounds, but also economic, "the talented workers who are pushing this economy forward want to live in a place that reflects their thoughts and values. These young people want diversity, not simply because of a sense of justice, but because diversity makes life more enjoyable," he said. "Why would any state in the U.S. turn away the individuals who are most likely to create the economies of the upcoming generations?"
As a conservative U.S. senator in 2004, Chafee expressed his support for gay marriage when the vast majority of his party staunchly opposed it. Chafee was ousted from his seat in 2006 but won the governor's race in Rhode Island in 2010 as an independent.
Chafee is now urging fellow governors to push for similar legislation to what was passed in his state today; Chafee is also calling for the United States Supreme Court to overturn the Defense of Marriage Act.
Although public sentiment continues to favor same-sex marriage, legalizing the prospect remains a burden for the majority of states. Even in Rhode Island, which is positioned in the nation's friendliest territory for gay-marriage supporters, opposition from the state's religious right served as a staunch impediment to the bill for several years.
Source: Human Rights Campaign
Comments
comments