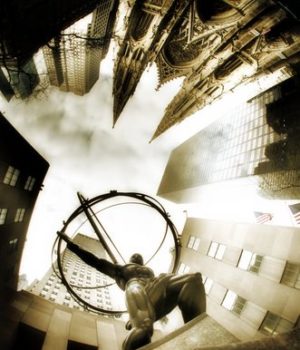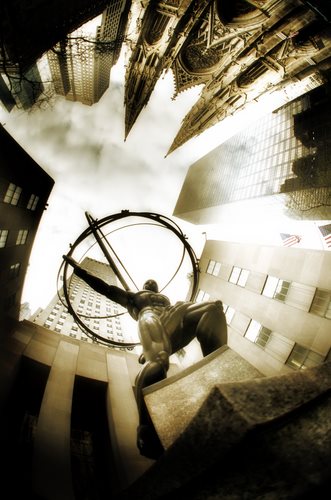 The Oil Industry's Revolutionary Man: John D. Rockefeller
Early Life
John D. Rockefeller was born in Richford, New York on July 8, 1839. From an early age, his parents created an understanding of the value of money and how important work and savings were to being successful. In 1851 his family moved to Owego, New York and a year later he attended Owego Academy where he particularly excelled in arithmetic.
His family then moved to Cleveland, Ohio in 1853. Here John D. Rockefeller attended high school between 1853 and 1855. Rockefeller found himself to be particularly apt at math and debate
College and Early Career
John D. Rockefeller completed 10 weeks at Folsom's Commercial College in the spring of 1855. In his brief time there he learned bookkeeping, commercial history, penmanship, mercantile customs, and banking and exchange. He also learned how to properly write up contracts from his father.
At the age of 16, John D. Rockefeller started his job search and through perseverance, obtained a position in 1855 as an assistant bookkeeper at Hewitt and Tuttle. His strong work ethic and honesty impressed his employers and by 1858, he had acquired more responsibilities at Hewitt and Tuttle, such as arranging complicated transportation deals.
John D. Rockefeller began to explore his own trading ventures that he felt he could be successful in. In 1859, John D. Rockefeller started a business with his neighbor, Maurice Clark that commissioned merchants in hay, grain, meats, and other goods. Clark and Rockefeller soon became a very successful and competitive business, which rapidly expanded during the Civil War.
John D. Rockefeller realized that business would be limited in Cleveland with incoming railroad innovations. He shifted his attention away from agricultural products to raw industrial materials that were available in the area.
John D. Rockefeller's Shift to the Oil Industry.
Oil was found in Pennsylvania in 1859, shifting the attention of the economy. In 1865, Rockefeller purchased the firm of Andrews, Clark & Company which handled oil refining and quickly began to extend the company out. With a few changes in partners, the firm became Rockefeller, Andrews & Flagler and by 1868, it was world's largest refiner.
John D. Rockefeller later started the Standard Oil Company of Ohio in 1870, which held one tenth of all the oil business at the time. He then decided to consolidate all oil refining firms to create one large organization, creating Standard Oil in 1871. While Standard Oil was successful for many years after, it was eventually dissolved in the 1890's.
The End of Rockefeller's Career
John D. Rockefeller had a partial nervous breakdown in the early 1890's. Meanwhile his business was so large and he has acquired so much wealth that he did not know what to do with it. Much of it was invested as well as donated to charities. He sold his iron-ore businesses and retired in 1897.
From retirement until his death, John D. Rockefeller participated in many philanthropic activities, for example helping to finance the University of Chicago as well as starting the Rockefeller Institute for Medical Research.
Rockefeller died on May 23, 1937 at the age of 97.